Archive for the 'The Dark Side' Category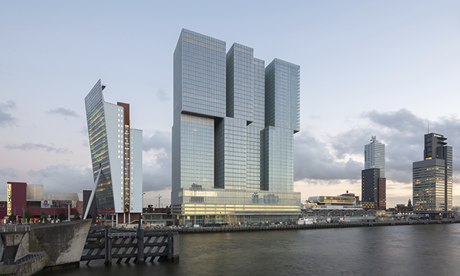 Don't get me wrong; I'm not joining the PoW's mock-Tudor movement, but I do think modern architects have a lot to apologise for. Some were handed a marvellous opportunity after WWII – in Rotterdam and Coventry and what happened? They served up a dog's dinner of a solution which one might only describe as unworthy and disgraceful.
The fu
ndamental problem is probably that public decision-makers can be talked into accepting 'progressive' ideas because anything less would be old-fashioned and therefore inappropriate. What they consistently forget is that real people have to look at their monstrosities every day until, eventually, public opinion prevails and changes are made, at enormous expense to the tax-payers.
Yes, some new buildings are attractive, but not very many.